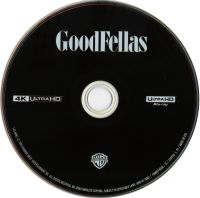 /10

Oceniło: 0
---
Tytuł polski:
Chłopcy z Ferajny
Original Title / Tytuł oryginalny
Goodfellas
---
Gatunek:
Dramat
/
Gangsterski
Director / Reżyser: Martin Scorsese
Writer / Scenariusz: Martin Scorsese, Nicholas Pileggi
Cinematography / Zdjęcia: Michael Ballhaus
Music / Muzyka: Pete Townshend
Obsada: Robert De Niro, Ray Liotta, Joe Pesci, Lorraine Bracco, Paul Sorvino, Frank Sivero, Tony Darrow, Mike Starr, Frank Vincent, Chuck Low, Frank DiLeo, Henny Youngman, Gina Mastrogiacomo, Catherine Scorsese, Charles Scorsese, Suzanne Shepherd, Debi Mazar, Margo Winkler, Welker White, Jerry Vale, Julie Garfield, Christopher Serrone, Elaine Kagan, Beau Starr, Kevin Corrigan, Michael Imperioli, Robbie Vinton, Johnny Williams, Daniel P. Conte, Tony Conforti, Frank Pellegrino, Ronald Maccone, Tony Sirico, Steve Forleo, Richard Dioguardi, Joe D'Onofrio
Dystrybucja w Polsce:
Galapagos
Studio:
Warner Bros.
Data produkcji: 1990
Numer katalogowy: Z15S GBS Y34426
(PL - Polska)
okładka w języku polskim
EAN: 7321999344269
Dostępny w sprzedaży:
09.11.2016
Czas: 02:25:20
Płyta 4K Ultra-HD
DTS-HD Master Audio
5.1 angielski
Dolby Digital 5.1 rosyjski (448 kbps)
Dolby Digital 2.0 francuski (192 kbps)
Dolby Digital 2.0 niemiecki (192 kbps)
Dolby Digital 2.0 hiszpanski (192 kbps)
Dolby Digital 2.0 czeski (192 kbps)
Dolby Digital 2.0 węgierski (192 kbps)
Dolby Digital 2.0 polski
(lektor)
Jacek Brzostyński (Tekst: Anna Wichlińska Kacprzak) (192 kbps)
Dolby Digital 2.0 tajski (192 kbps)
Dolby Digital 2.0 japoński (192 kbps)
Dolby Digital 1.0 portugalski (192 kbps)
Dolby Digital 1.0 turecki (192 kbps)
Subtitles / Napisy:
Aspect Ratio 4K Ultra-HD: 16:9 - 1.78:1
Academy Flat
(2160p / 23,976 fps / Ultra High Definition / HDR10 / BT.2020)
Aspect Ratio Blu-ray: 16:9 - 1.78:1
Academy Flat
(1080p / 23,976 fps / High Definition)
Interaktywne menu w języku: angielskim
BD-Info Raport [4K Ultra-HD]
Rozmiar Filmu 4K Ultra-HD: 88,84 GB z Audio
Rozmiar Filmu Blu-ray: 38,24 GB z Audio
Video codek 4K Ultra-HD:
HEVC
Video codek:
MPEG-4 AVC
Region:
A-B-C
Typ płyty 4K Ultra-HD:
89,31
Blu-ray Disc (trzywarstwowa) UHD-100
Typ płyty Blu-ray:
38,78 GB
Blu-ray Disc (dwuwarstwowa) BD-50
Supplements / Materiały dodatkowe:
Płyta Blu-ray
- Getting Made: (00:29:39)
- Made Men (00:13:35)
- The Workaday Gangster (00:08:00)
- Paper Is Cheaper Than Film (00:04:30)
- Public Enemies: The Golden Age Of The Gangster Film (01:45:13)
- Theatrical Trailer (00:01:30)
- Scorsese's Goodfellas (00:29:54) (HD)
Opis: Film opowiada o losach gangsterskiej grupy powiązanej z włoską mafią. Narratorem, a zarazem głównym bohaterem jest Henry Hill (Ray Liotta), w którego żyłach płynie sycylijsko - irlandzka krew. Swą karierę w gangsterskim światku zaczynał już od najmłodszych lat wbrew sprzeciwom ojca. Gdy młodzieniec spostrzegł, w jak łatwy sposób można zarobić równowartość kilkunastu ówczesnych pensji, zszedł na stałe z właściwej ścieżki. Z czasem dorobił się szacunku, wspomnianych wielkich pieniędzy i grona wydawałoby się zaufanych przyjaciół. Gdy w grę wchodzą jednak duże kwoty, a ryzyko jest ogromne, wieloletnia przyjaźń schodzi na dalszy plan...
Screen Menu [4K Ultra-HD]
Screen [4K Ultra-HD]
Video Bitrate [4K Ultra-HD]
Okładka [4K Ultra-HD]
4K Ultra-HD
- Chłopcy z Ferajny - Goodfellas (1990) EAN: 7321999344269