007 James Bond (Pakiet 23 BD)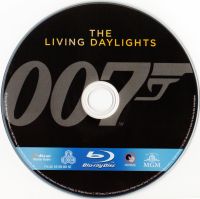 /10

Oceniło: 0
---
Tytuł polski:
W obliczu Śmierci

Original Title / Tytuł oryginalny
The Living Daylights
---
Gatunek:
Sensacyjny
Reżyser: John Glen
Scenariusz: Michael G. Wilson, Richard Maibaum
Cinematography / Zdjęcia: Alec Mills
Muzyka: John Barry
Cast / Obsada: Timothy Dalton, Maryam d'Abo, Jeroen Krabbé, Joe Don Baker, John Rhys-Davies, Art Malik, Andreas Wisniewski, Thomas Wheatley, Desmond Llewelyn, Robert Brown, Geoffrey Keen, Walter Gotell, Caroline Bliss, John Terry, Virginia Hey, John Bowe, Julie T. Wallace, Belle Avery, Catherine Rabett, Dulice Liecier, Nadim Sawalha, Alan Talbot, Carl Rigg, Tony Cyrus, Atik Mohamed, Michael Moor, Sumar Khan, Ken Sharrock, Peter Porteous, Antony Carrick, Frederick Warder, Glyn Baker, Scott Hoxby, Richard Cubison, Heinz Winter, Bill Weston
Dystrybucja w Polsce:
Imperial-CinePix
Studio:
20th Century Fox
Producent: MGM/UA
Data produkcji: 1987
Numer katalogowy:
(PL - Polska)
okładka w języku polskim
EAN: 5903570068638
Dostępny w sprzedaży:
26.09.2012
Polska 08.03.2013
Czas: 02:10:53
Audio Formats / Dźwięk:
DTS-HD Master Audio
5.1 angielski
DTS 5.1 hiszpański (768 kbps)
DTS 5.1 włoski (768 kbps)
DTS 5.1 japoński (768 kbps)
DTS 5.1 rosyjski (768 kbps)
Dolby Digital 5.1 czeski (448 kbps)
Dolby Digital 5.1 węgierski (448 kbps)
Dolby Digital 5.1 polski
(lektor)
Maciej Gudowski (448 kbps)
Dolby Digital 5.1 tajski (448 kbps)
Dolby Digital 2.0 angielski komentarze (224 kbps)
Subtitles / Napisy: japońskie, angielskie, hiszpańskie, włoskie, rosyjskie, bułgarskie, chińskie, chorwackie, czeskie, greckie, hebrajskie, węgierskie, islandzkie, indonezyjskie, koreańskie, polskie (Magda Balcerek), portugalskie, rumuńskie, słoweńskie, tajskie, tureckie.
Aspect Ratio: 16:9 - 2.35:1
Anamorphic Scope
(1080p / 23,976 fps / High Definition)
Interaktywne menu w języku: angielskim, hiszpańskim, włoskim, japońskim, koreańskim, rosyjskim.
BD-Info Raport [←→]
Rozmiar Filmu: 33,55 GB z Audio
Video codek:
MPEG-4 AVC
Region:
A-B-C
Typ płyty:
43,98 GB
Blu-ray Disc (dwuwarstwowa)
Supplements / Materiały dodatkowe:
MPEG-4, SD (720x480) Dolby Digital 2.0 angielski (224 kbps)
napisy: hiszpańskie, włoskie, greckie, węgierskie, koreańskie, chińskie, portugalskie, tajskie.
Declassified: MI6 Vailt
- Deleted Scenes (All 00:02:41)
Introduction by Director John Glen (00:00:10)
Magic Carpet Ride (00:01:39)
Q'S Lab - Extended Scene (00:00:50)
- Happy Anniversary 007 (00:48:31)
- Silver Anniversary Feacturettes
- Timothy Dalton: The New James Bond / Viena Press Conference
- Timothy Dalton: On Acting
- Dalton and D'abo Interviews
- The Ice Chase Outtakes - Deleted Footage with Narration by Director John Glen
- Credits (00:01:19)
Mission Dossier
- Inside The Living Daylights (00:33:40)
- Ian Fleming: 007's Creator (00:43:06)
- The Living Daylights Music Video Performed by A-ha (00:04:32)
- The Making of the Living Daylights Music Video (00:03:55)
- Exotic Locations (00:04:02)
MPEG-4, HD (1920x1080) Dolby Digital 2.0 angielski (224 kbps)
napisy: hiszpańskie, włoskie, koreańskie, chińskie, portugalskie, tajskie.
Ministry of Propaganda
Theatrical Archive (All 00:04:24)
- North American Teaser (00:01:27)
- UK Treaser (00:01:29)
- Release Trailer (00:01:27)
Image DataBase
- Introduction
- Timothy Dalton
- Martam D'abo
- Introduction the New 007
- The Villains
- Allies
- Gibraltar
- Czech Mate. Vienna Gambit
- Death to Spies
- Afganistan
- Hercules
- Behind the Scenes
- Exotic Beauty
- Marketing
Screen Menu [Blu-ray]
Opis: Szekspirowski Bond - Timothy Dalton po raz pierwszy debiutuje w piętnastym filmie o przygodach brytyjskiego szpiega. Tym razem agent musi sprostać wyjątkowo wymagającemu zadaniu. Musi odkryć prawdziwe oblicze i zamiary pojmanego przez wywiad generała Koskowa oraz pięknej wiolonczelistki. Jego cel - Leonid Puszkin okazuje się być cennym sprzymierzeńcem, a akcja przenosi agenta 007 do Afganistanu, gdzie wraz z przywódcą ruchu oporu Kamran Shah chcą raz na zawsze wyeliminować Koskowa i handlarza bronią Whitakera z gry.
Screen [Blu-ray]
Video Bitrate [Blu-ray]
Lektor [Tłumaczenie]
Blu-ray
- W obliczu Śmierci - The Living Daylights (1987) (007 James Bond) EAN: 5903570068638